Great style for everyone
We love helping people feel great about how they look.
Discover your personal style and the confidence that comes with it.
Style is a tool — we show you how to use it. We specialize in helping people make the right choices for their body type, lifestyle, and personality.
Services for Women and Men
Let us help you find the perfect look & gift for every occasion
our stories
It's very simple
Fashion stylists work with you to create a wardrobe that helps you feel great about how you look.
sort, shop & style
My services are geared towards all shapes, sizes, genders and ages
Well, once you are well dressed, you've got to finish the package. Best dermatologist, check. Hairstylist to the stars, yup. Organic facials, check. Best brows, yes. The only spray tan that looks like a Caribbean weekend, of course!
testimonials
Our Happy Clients
Carole Ann is an expert at colour, style and putting together a capsule wardrobe. She is honest with you if she thinks something doesn't suit you and very encouraging with you and encouraging with you if something does. She is talented, warm, and very experienced having worked in the retail industry before starting her family. I recommend you try her services. Also, if you are thinking about starting a side hustle, she is your gal. Free clothes anyone? Beautiful team to join of like-minded fashion loving ladies? Check, check.
Carole Ann has the eye and vision to know what clothes will work for me both professionally and causally. With her assistance I have a wardrobe that shows me at my best and challenges me on the "safe" options I might otherwise opt for.
Whatever age, shape, size or colour you may be, Carole Ann will make you feel your best self. She is my trusted go to for style advice and is helping me to embrace my new look after cancer treatment. Truly amazing lady.
Always struggled with what to wear as smart casual to work, Carole Ann showed me that there are more options than just formal black suits or jeans and t shirts.
From finding the perfect look to checking off a gift list
I am happy to help with any of your shopping needs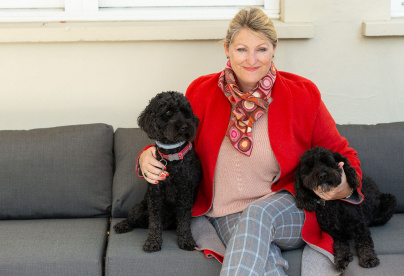 I have a few memories of doing sponsored walks and collecting coins by shaking a tin on streets from a young age, as I grew up in a family which was willing to give to others. It was part of my upbringing and something must…
contact me
For all of Your fashion needs!
instagram @trulycaroleann
This error message is only visible to WordPress admins
Error: No posts found.